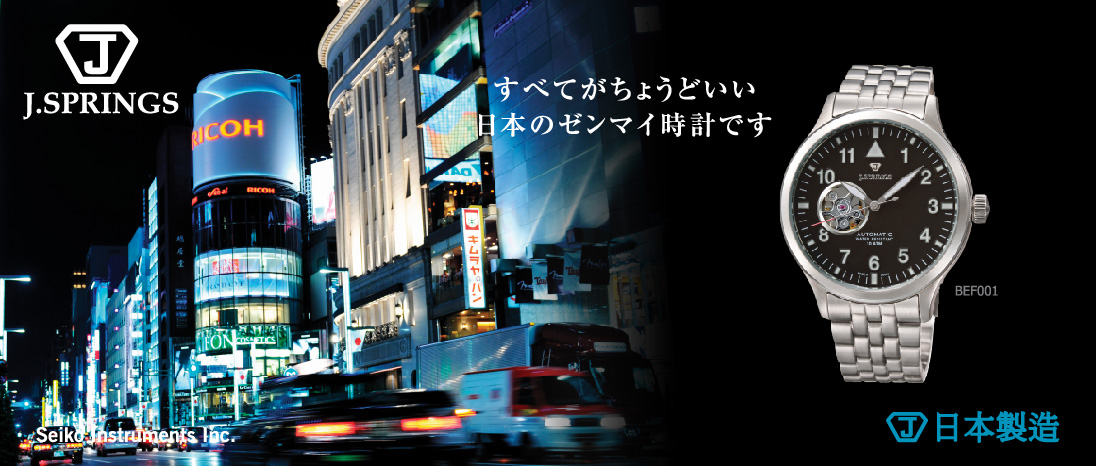 J.SPRINGS Japan
http://www.j-springs.com/
Key Word: Japan Design

Seiko Instruments Inc. has been manufacturing mechanical watches for more than 70 years. J.SPRINGS Japan automatic watches connote the heritage and the spirit. J.SPRINGS Japan "J" models are developed with a new concept "back to basic" since 2009. Building on all of our expertise in watchmaking, we use a classic know-how partnered with a modern design. Our aim is to create "new" style of automatic watch.